Fall has me feeling green.
Green isn't what you typically think of when fall rolls around. In fact, from a colors perspective, green is the color of growth, the color of spring, renewal and rebirth. However, the deep forest green and even some of the lighter shades done in rich fabrics like velvet are so intoxicating as the air turns a bit colder. Green promotes a love of nature and a love of family, friends, pets and the home. It is the color of the garden lover, the home lover and the good host. So if you ask me, it's great no matter the season.
Photo: Lilly Bunn Interiors by Emily Gilbert Photography
I will always love deep blues (Farrow and Ball's Hague Blue may be my favorite color of all time) and grays but doesn't that sofa above make you want to curl up with a hot cup of (green) tea and read your latest Domino? Like any color, there are so many ways to bring it into your home. If you want to introduce it on a smaller scale, tuck this lovely little lass into your desk...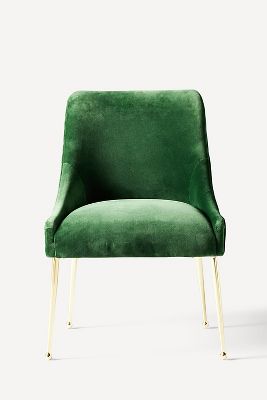 Or set this large, comfy ottoman in front of your sofa...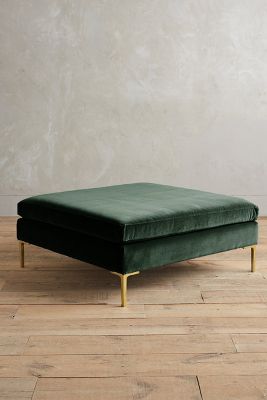 Pop this sexy sage green daybed in any room to give it that rich, organic element.
If you're wanting something more bold, go for it and don't look back! I don't think I could ever get tired of staring at the various uses of green in the shots below.
This stunner below is from the uber talented Barbara Westbrook.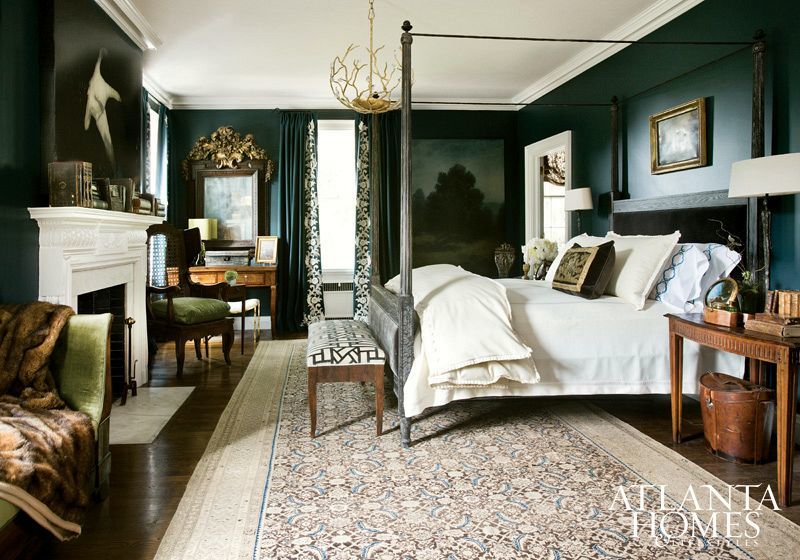 Going green has never looked so good. Cheers to fall!