One Room Challenge - Week 5
...and now...we wait. So last week I was completely freaking out about all the shi$ hitting the fan and this week there is an eerie calm. Too eerie. Like I feel like I'm forgetting something really important. Let's hope not! So let's recap, after "Ruggate 2016" (see main post pic of all our #6-15 options) ;) we've finally received the Madeline Weinrib beauty below. Excuse the iPhone pics, good ones coming next week for the full reveal. We decided to make it look more rich but still pull in the purple that the client loves, we would go with a more aubergine hue in the rug. Talk about a classic. This beauty may need to get its twin sister delivered to my casa ASAP.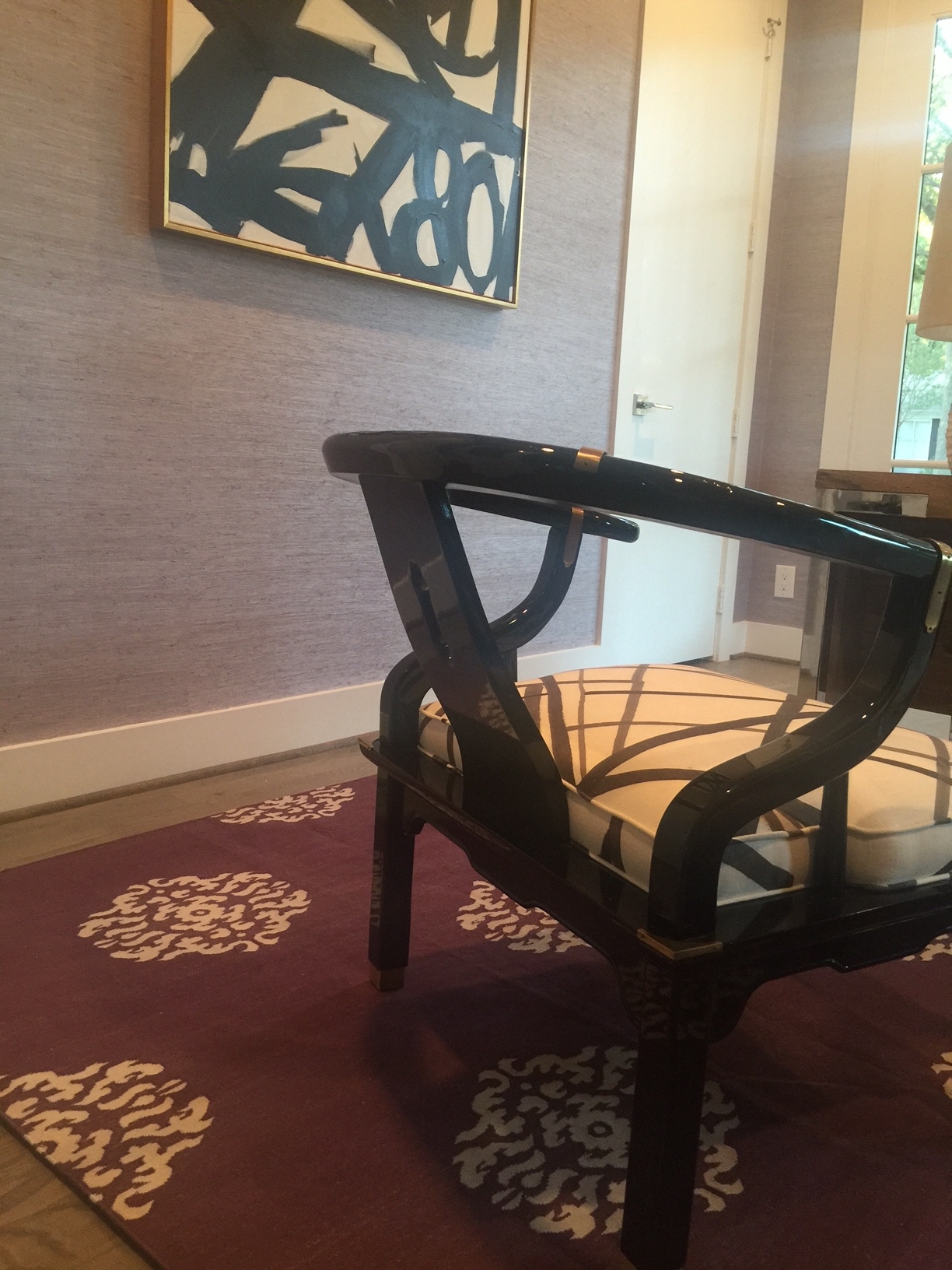 So now our black and white (more of a black and cream, for a softer look) buffalo check curtains are being delivered and installed Tuesday (nothing like last minute to keep you on your toes) and all of the accessories will be placed in the room next week for the big reveal. Along with this beauty that was lovingly restored by The Collected Eclectic Home and sourced at the always amazing Scout in the Dallas Design District. We're still planning on trying to pull in some blue so this study plays off the blue in direct sight in her dining room.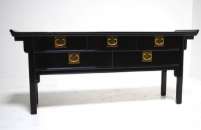 So, since we're in a wait and see holding pattern at the moment, how about a great pic from Halloween with this awesome client turned best friend! Don't act like you're not impressed! (For the record, unless you want to look like a hormonal, broken out 14 year old, don't paint your face with that stuff and leave it on all night.)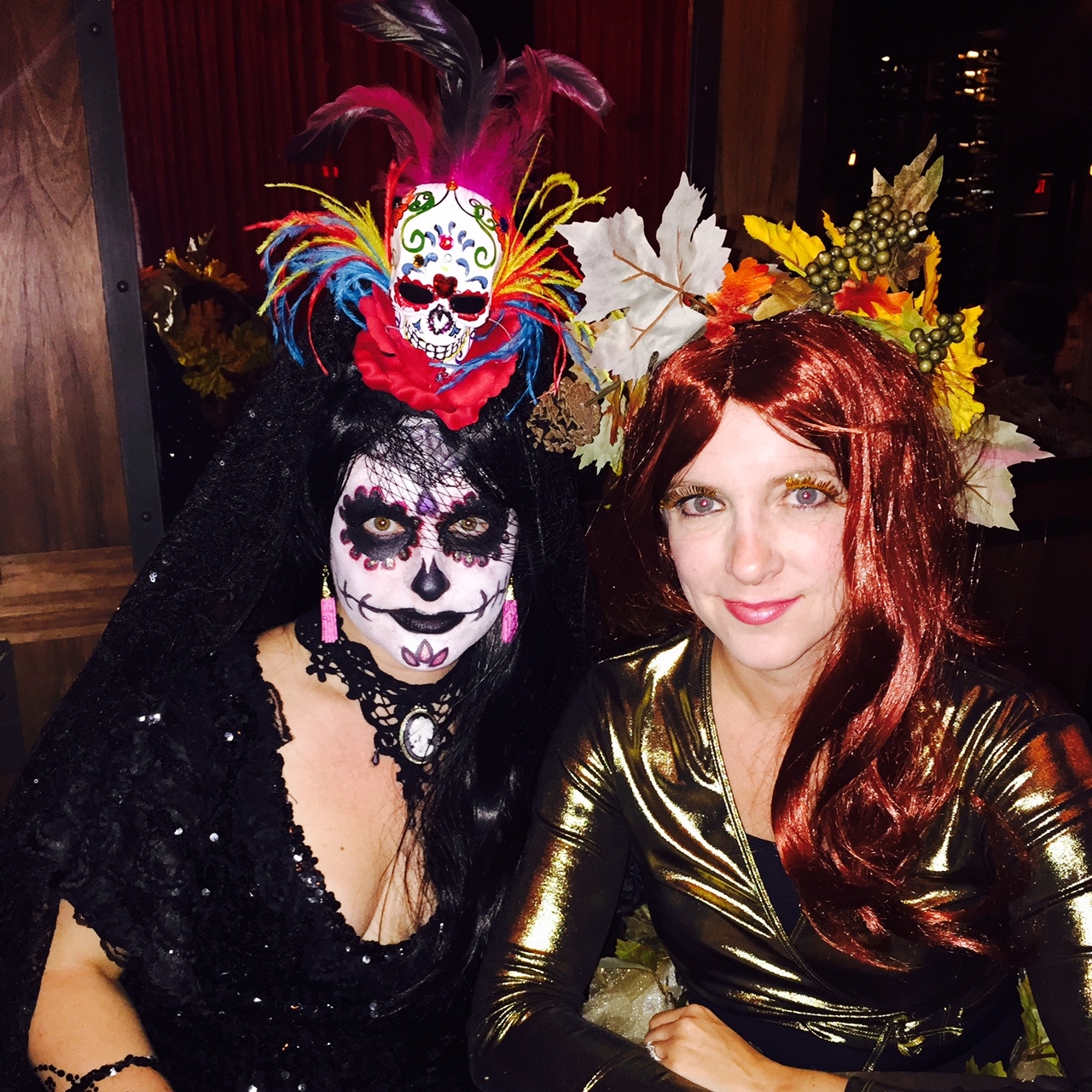 Please look back at the previous blog posts to see all the progress that led us to this point and this amazing transformation. I couldn't ask for a better client - she is so supportive and makes me love my job on the daily!
Also, as always, there are some UNBELIEVABLE transformations going on with the 20 featured designers and almost 200 guest participants on the One Room Challenge. Go HERE and set aside a few hours to look through the other great rooms. There is some serious talent out there!
A few fun pics from along the way...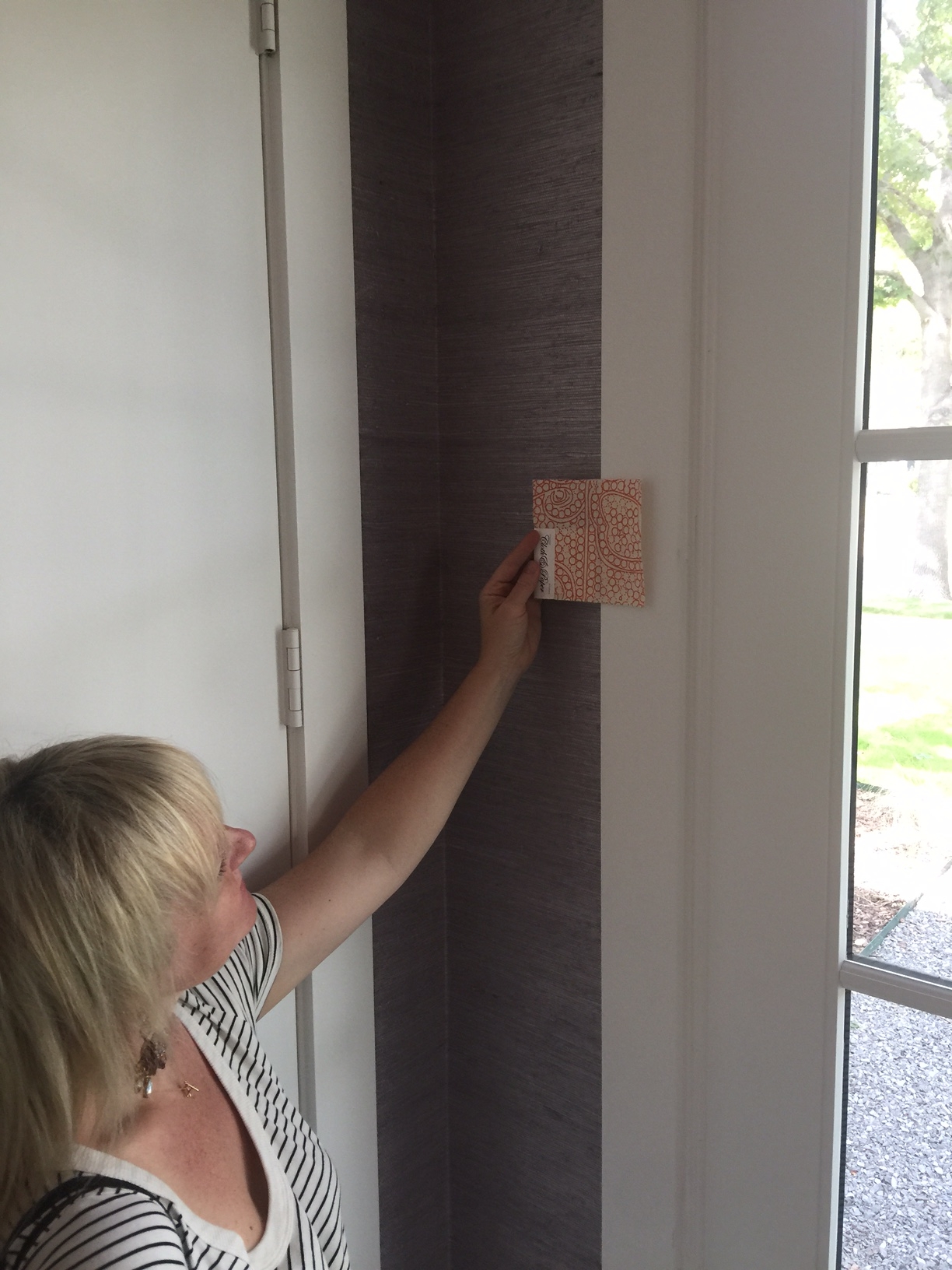 The cutest little helper in the world below...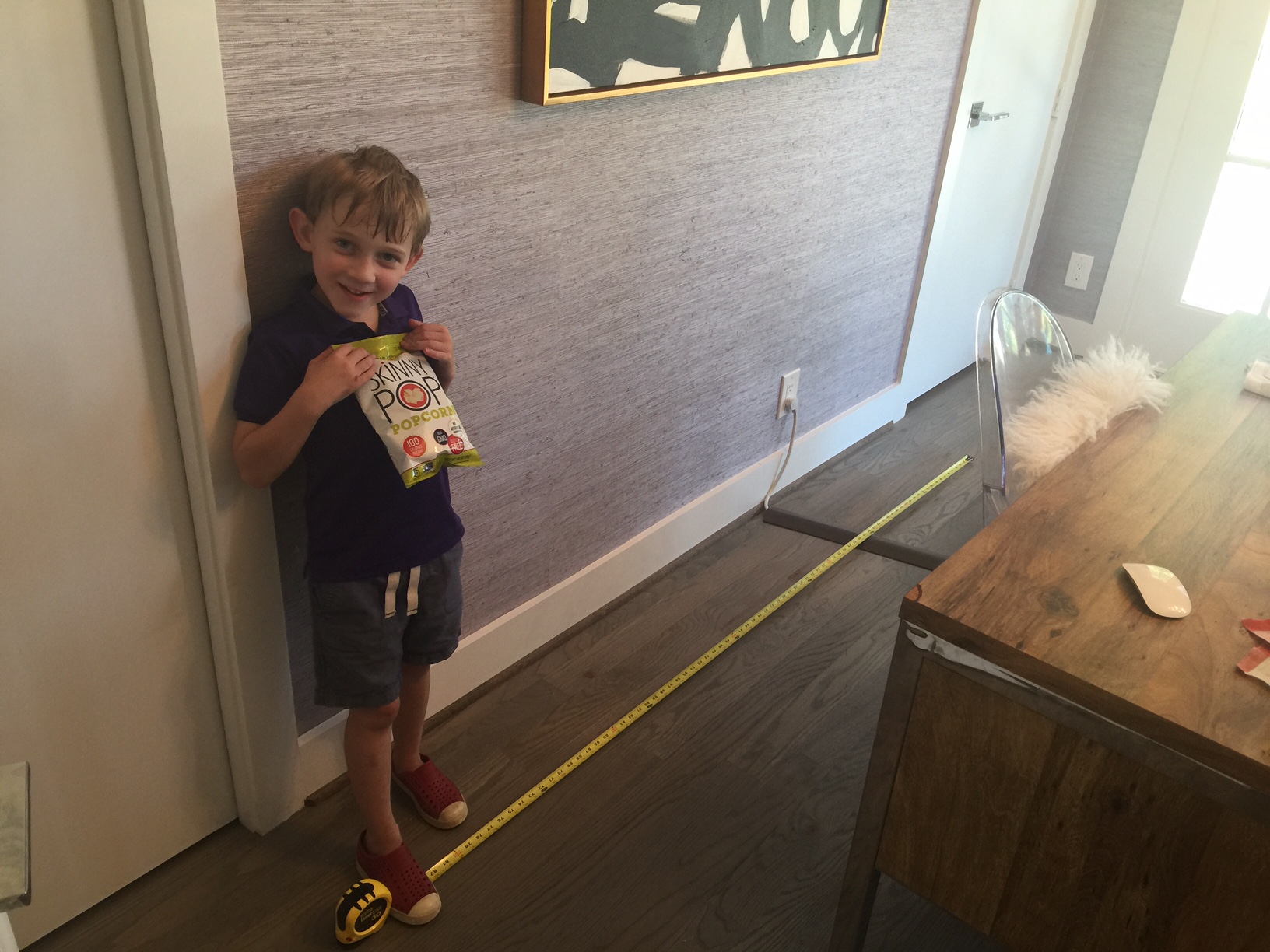 And the other cutest little helper ever...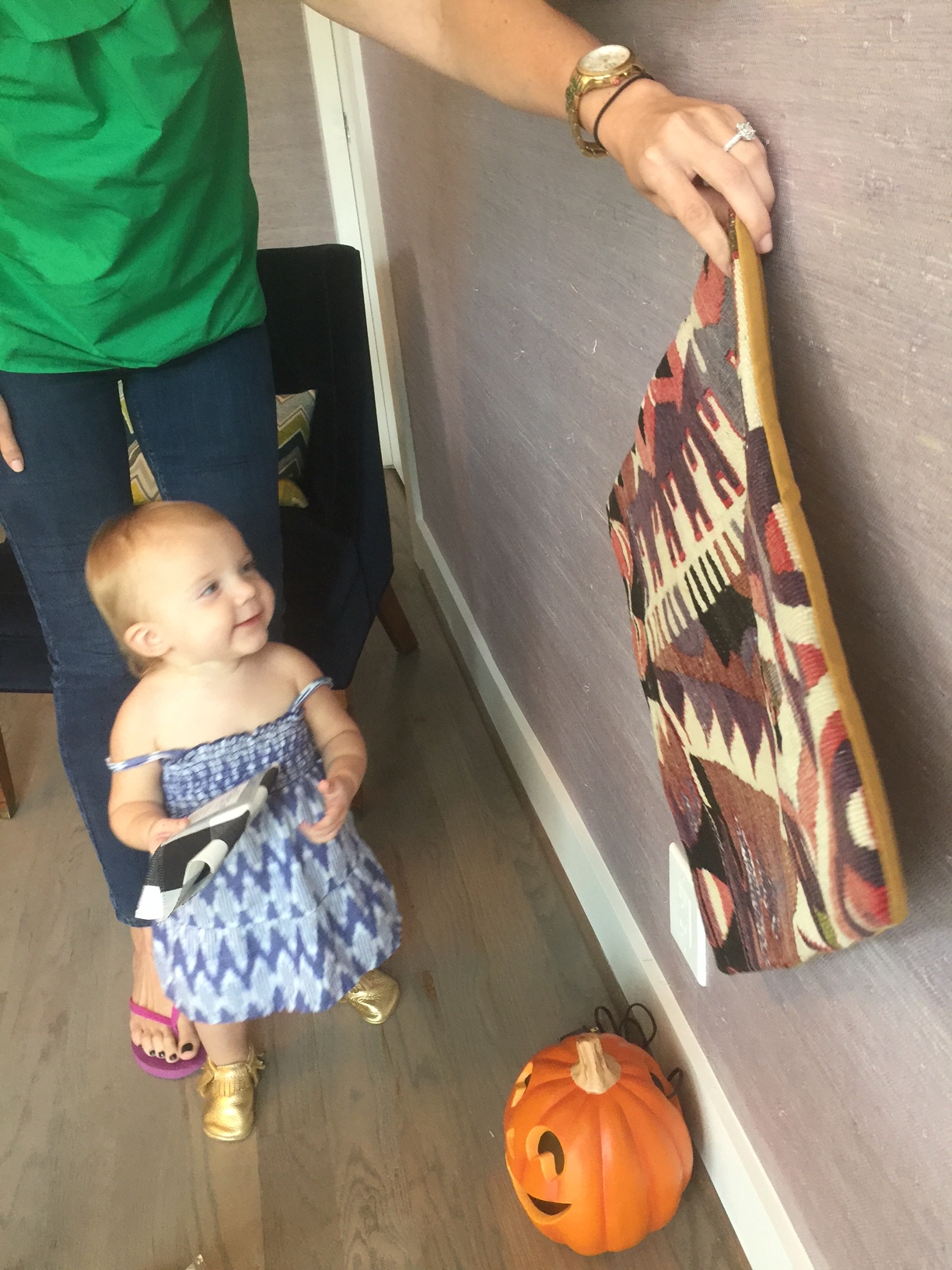 ...and last but not least...since it's a little blurry and maybe not too much of a giveaway, here's the room with some "hard-to-photograph-in-but-oh-so-beautiful-when-you're-there-in-person" light!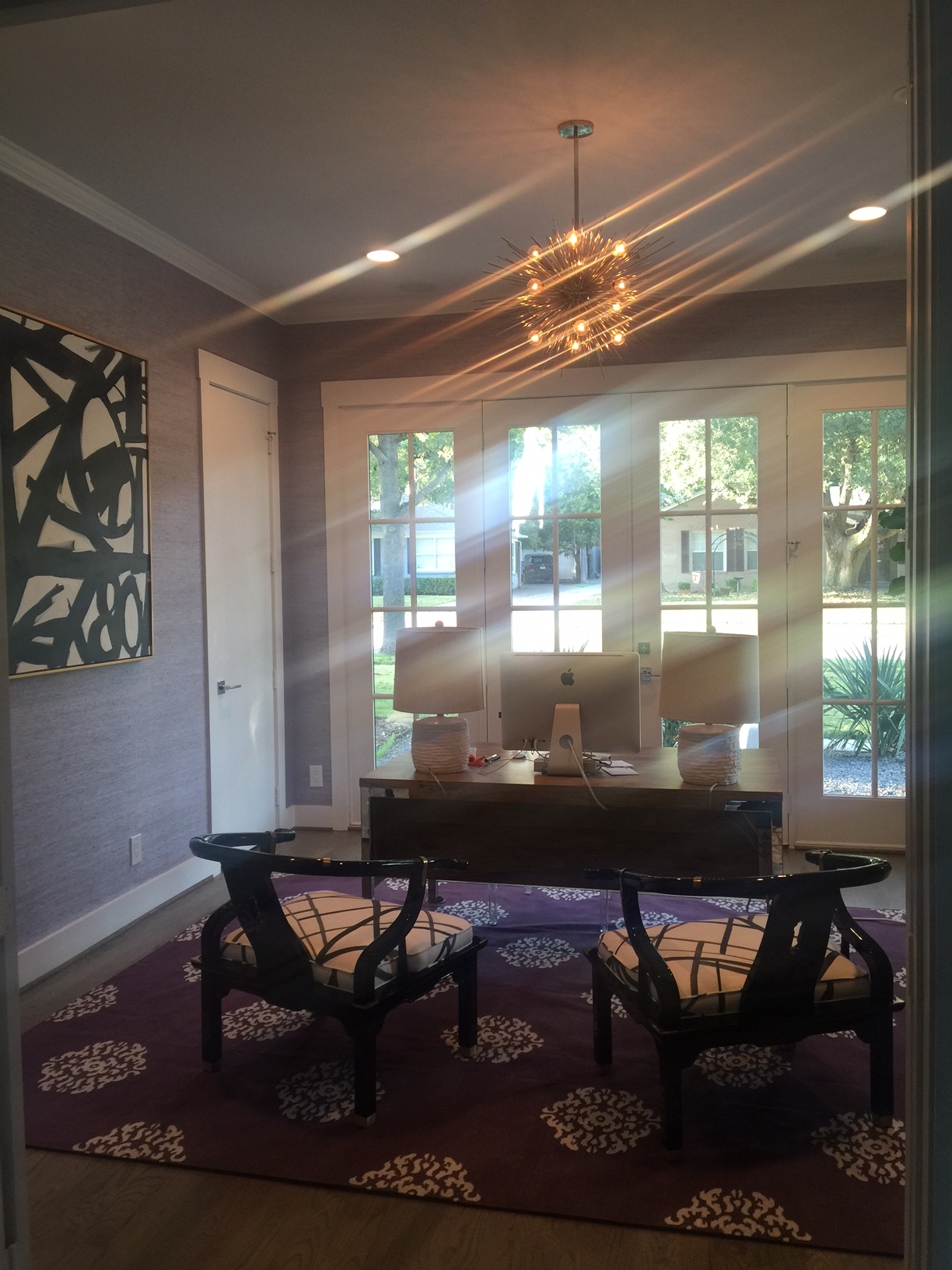 Just wait for the curtains and all the extras next week - I hope you love this room as much as we do! That burl cabinet to the right will make it's more official debut then as well. ;)

Thanks for following along this crazy ride!