One Room Challenge - Week 1
I am beyond excited to be participating in my first Calling It Home and House Beautiful's One Room Challenge! To see all the amazing rooms and follow along, please CLICK HERE.
For my first time to this challenge, I'm doing a room in one of my most special client's homes. She's not only a client but has become one of the closest friends I could ever imagine so this is extra special for me! We have already completely transformed her dining room into a stunning navy lacquered haven (take a look at the Northridge project in my Portfolio)...and now it's time to add some drama to her home office! Below are the before pics. The client, with her great taste, had already picked out the Arterior's Zanadoo light fixture in chrome and I'm taking it from there! You know I love a blank slate.
Now in terms of what the client and I envisioned for the space, because the dining room is so over the top dramatic, we wanted to make this room such that it will be able to "hang" with the dining room but not steal the show. This is a very important room, though, as it is the first thing you see when you drive up. Speaking of, the homeowners are in this room at night on their computer so some type of window coverings are a MUST - ideas galore for those.
You are not going to want to miss this transformation...a little hint...some lavender grass cloth is already here and about to be put on those plain walls. Oooooh yeah!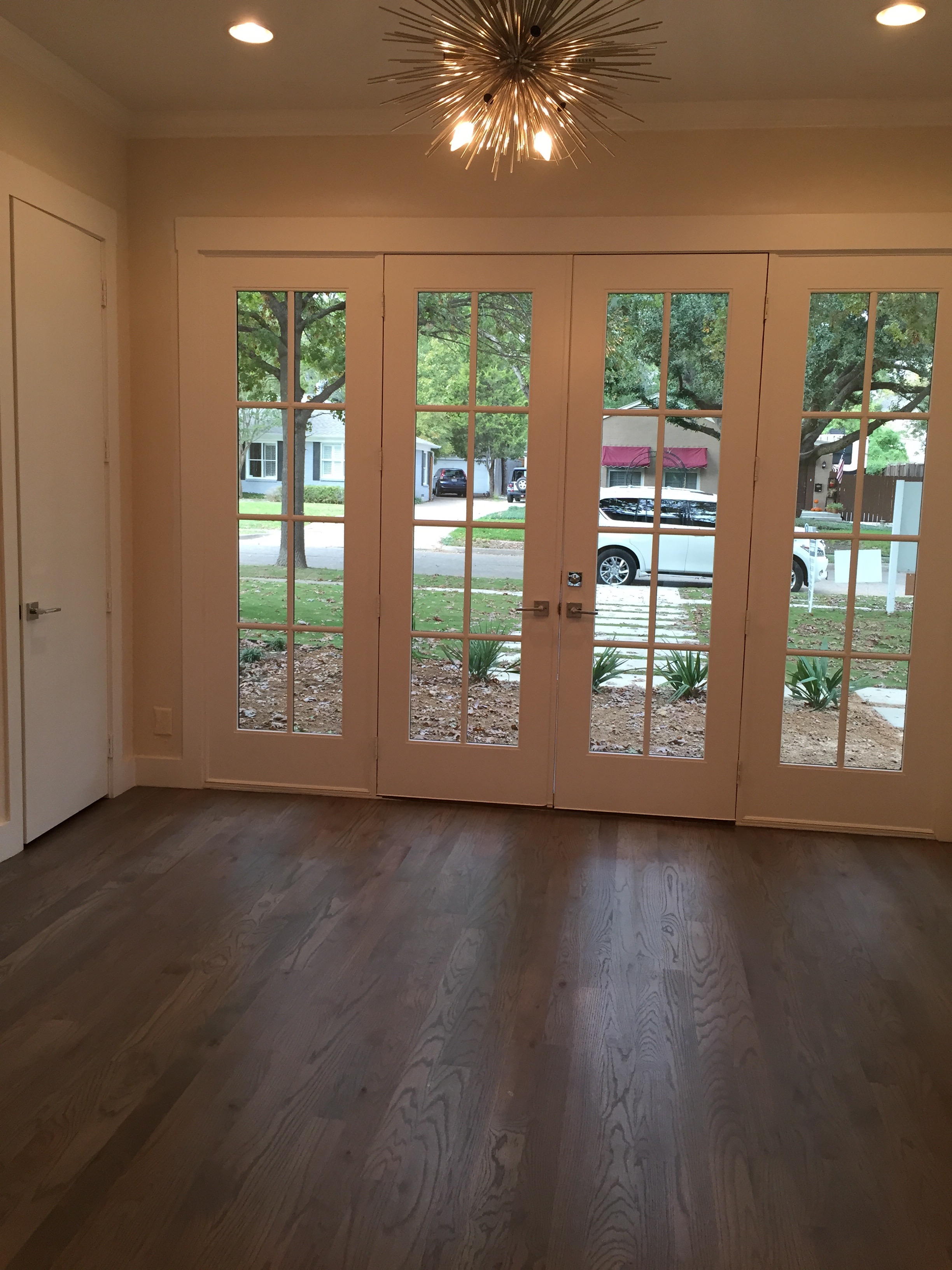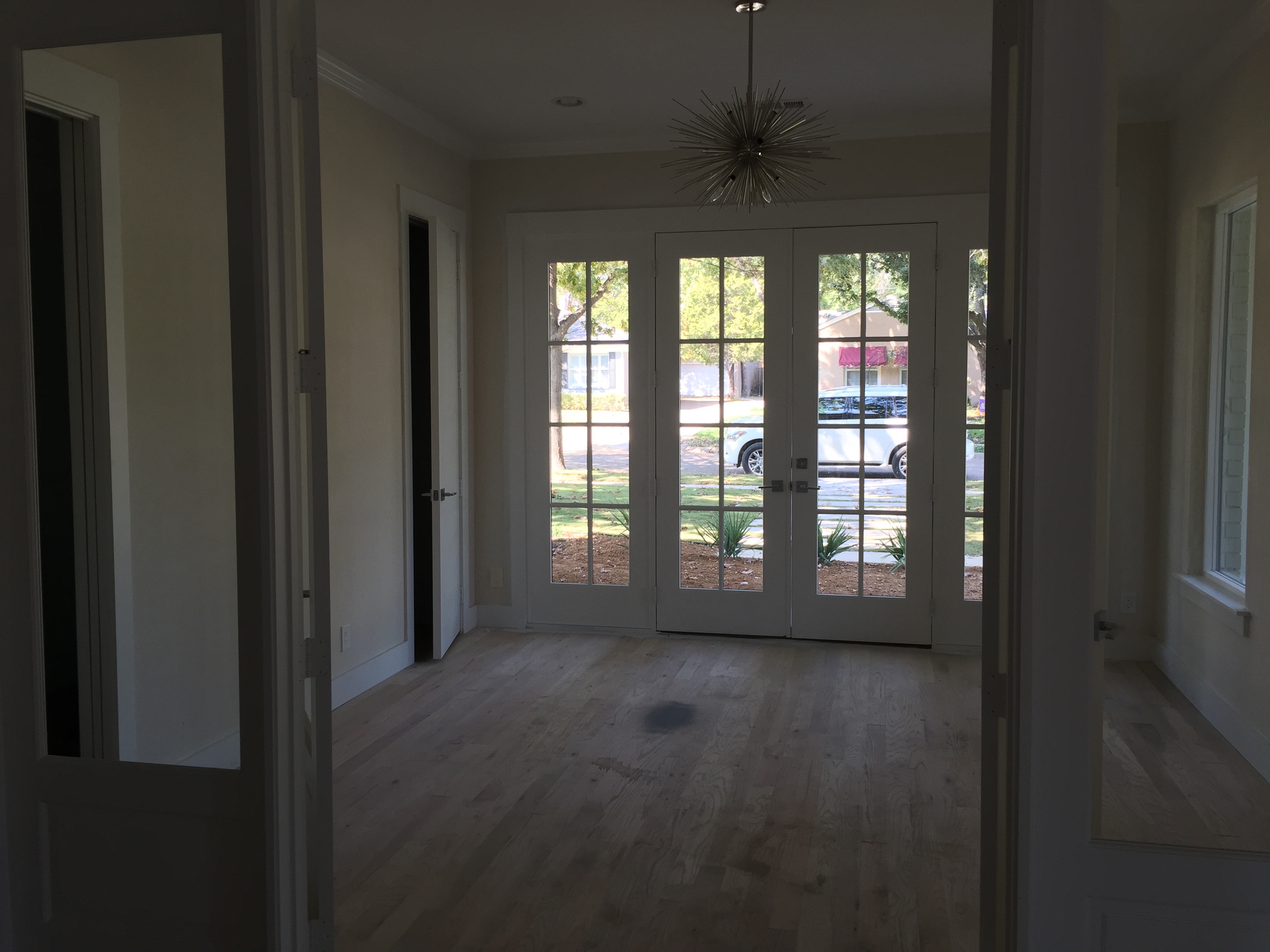 Thank you for following along! Here we go!